We do not know what lies ahead, so it is a good idea to think in advance and be prepared anytime in case something bad does happen. One way to prepare for these unexpected events is by getting insurance. It is one of the most important investments you can ever have and will come in handy in case something happens to you.
The same applies when you get a car. You can get vehicle insurance in Cicero and other parts of Illinois. It should be a must, especially after getting a vehicle. By this time, you are already aware of what vehicle insurance is and how it works. However, a lot of people may not be familiar with the different types of auto insurance.
Different types of auto insurance
It can be overwhelming to buy car insurance, especially if it is your first time. That is why it is important to know the different types of auto insurance, so you have an idea of what kind to get in the future. Here are some of the most popular types of auto insurance, what their coverage is, and how they work.
Comprehensive insurance
This type of auto insurance covers all risk factors, including natural disasters (weather damage, floods, etc.) and man-made disasters (fire, theft, etc.). It covers the damage incurred when your vehicle collides with another car. Installation of a security camera or an anti-theft gadget will lessen your insurance premium as per the quotation of the insurance provider.
Uninsured motorist insurance
This kind of insurance can offer protection for you and your vehicle against hit-and-run incidents and other kinds of damages incurred due to the other driver's negligence.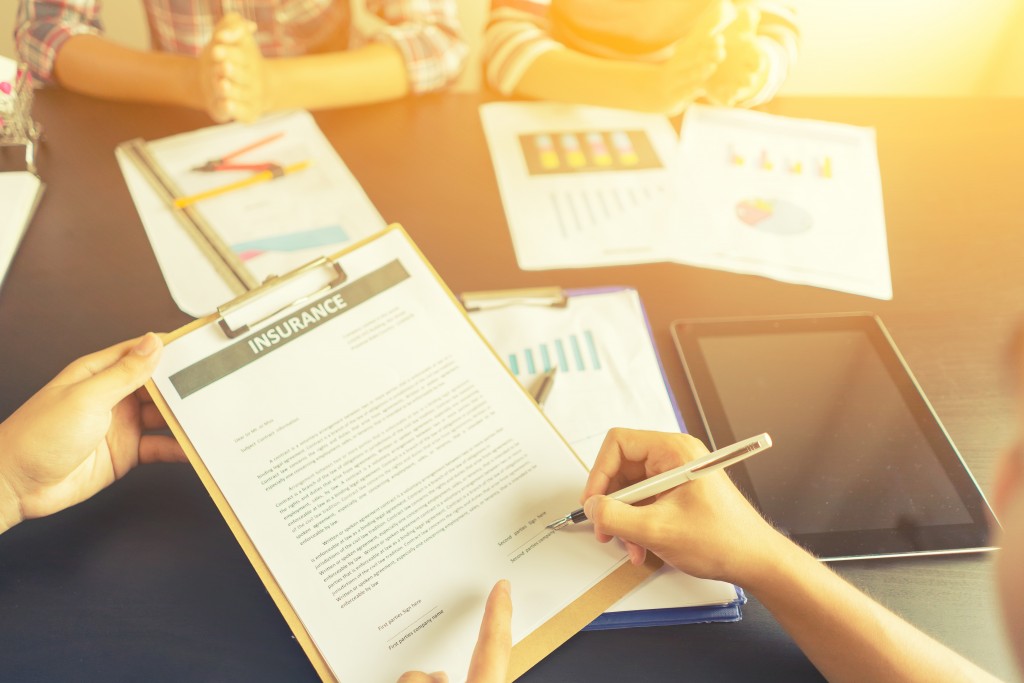 Personal injury insurance
This refers to the type of insurance that covers loss of income and specific medical expenses due to an accident. This is regardless of whoever is at fault of the vehicular accident. It covers the injuries inflicted to the driver and its passengers.
Collision insurance
This type of insurance covers the expense of repairs following a vehicular accident. The insurance provider will pay the expense of the vehicular damage based on its present market value.
Liability insurance
This type of auto insurance is mandatory in the majority of US states so you can be legally allowed to drive a car. Liability insurance can cover injuries and damages due to your fault as an aftermath of an accident.
Meanwhile, the other kinds of vehicle insurance include gap insurance and towing and labor insurance among a few. There are also add-ons that you can include in your current auto insurance plan for added protection for your vehicle.
Gap insurance is applicable when the car that is not yet paid in full has suffered wreckage due to an accident or was stolen. The insurance company will then cover the remaining car loan amount following such unfortunate events.
The tow and labor costs of repairing your vehicle following an accident can be reimbursed through the towing and labor insurance.
Meanwhile, among add-ons you can include in your current auto insurance include roadside assistance, engine replacement, and nil depreciation coverage.
We may not know what can happen in the future; that is why it is better to be prepared for whatever lies ahead. Getting insurance is one way to lessen your financial burdens following an unfortunate vehicular accident. At the same time, it can provide peace of mind knowing that you are protected by insurance.