People from all over the world feared taking public transport during the pandemic. The closed environments of trains and buses did not permit social distancing, and the ventilation also posed risks since tight and air-conditioned spaces spread viruses faster. New York's subway station, in particular, even gained villain status during the pandemic, as a report written by an MIT professor called it a major disseminator — if not the principal transmission vehicle — of COVID-19's rapid spread in the city.
In light of that statement, public health experts in the U.S. urged people to steer clear of crowded and enclosed spaces and to observe physical distancing. Since public transport did not allow all of those, the notion that subways and buses are high-risk areas was born.
But we cannot deny the fact that public transport remains indispensable even during a pandemic. After all, many essential workers rely on them, not to mention the economy. So is public transport really the culprit of outbreaks, or is it actually safer than we thought?
Public Transport Safety Trends During COVID-19
By the time the MIT report was released, public transport in the U.S. had already declined. Bus and rail systems in New York experienced a 74% drop in ridership, Washington D.C. suffered 79%, Boston 83%, and Bay Area 87%. Other countries saw the same scenario, prompting the Washington Post to publish a column with the headline "Subways, Trains, and Buses are Sitting Empty Around the World".
Interestingly, though, some countries did not regard their subway systems as a super-spreader. Hong Kong is one of those, despite having 7.5 million of their population taking public transport. But before the pandemic, Hong Kong had 12.9 million commuters, meaning their public transport only suffered a small reduction in ridership.
What was the effect on their COVID-19 cases, you might ask? Not dreadful at all; Hong Kong recorded only 1,100 cases. In some countries, that's already the volume of new cases per day.
Japan's public transport thrived amid the pandemic as well. Apparently, even if train borders have to be pushed in order to fit inside trains during rush hours, the Land of the Rising Sun's public transport remained considerably safe during the pandemic. And it's not because they relied on new technology or strict protocols. Rather, their citizens have just been wearing masks and staying silent inside public transport. Such behavior is part of the Japanese social customs, so the pandemic barely affected their commuting habits.
Train and bus riders in France are the same. Like the Japanese, they wear masks and don't speak inside public transport either. They also keep their distance from other commuters. In addition, trains in Japan and France are partly ventilated, whether by air conditioning, open windows, and doors sliding open at stops. But because Japanese and French riders also don't stay in trains or buses for long periods, they reduce their chances of contracting the virus from public transport.
In Singapore, the SMRT is coping brilliantly too. Last June, when the country's "circuit breaker" ended, more commuters filled the trains and roads. But the crowd wasn't as thick as usual, since many Singaporean companies still went on with the remote working setup. This is so that public places can permit social distancing.
Before the pandemic, Singapore had a plan to expand its MRT network to 360 km by 2030. But they will carry on with this plan despite the COVID-19-related delays. Transport Minister Khaw Boon Wan believes that the disruption in their public transport is just temporary, and added that the demand for train services has recovered to around 40% of pre-pandemic levels when they eased the restrictions.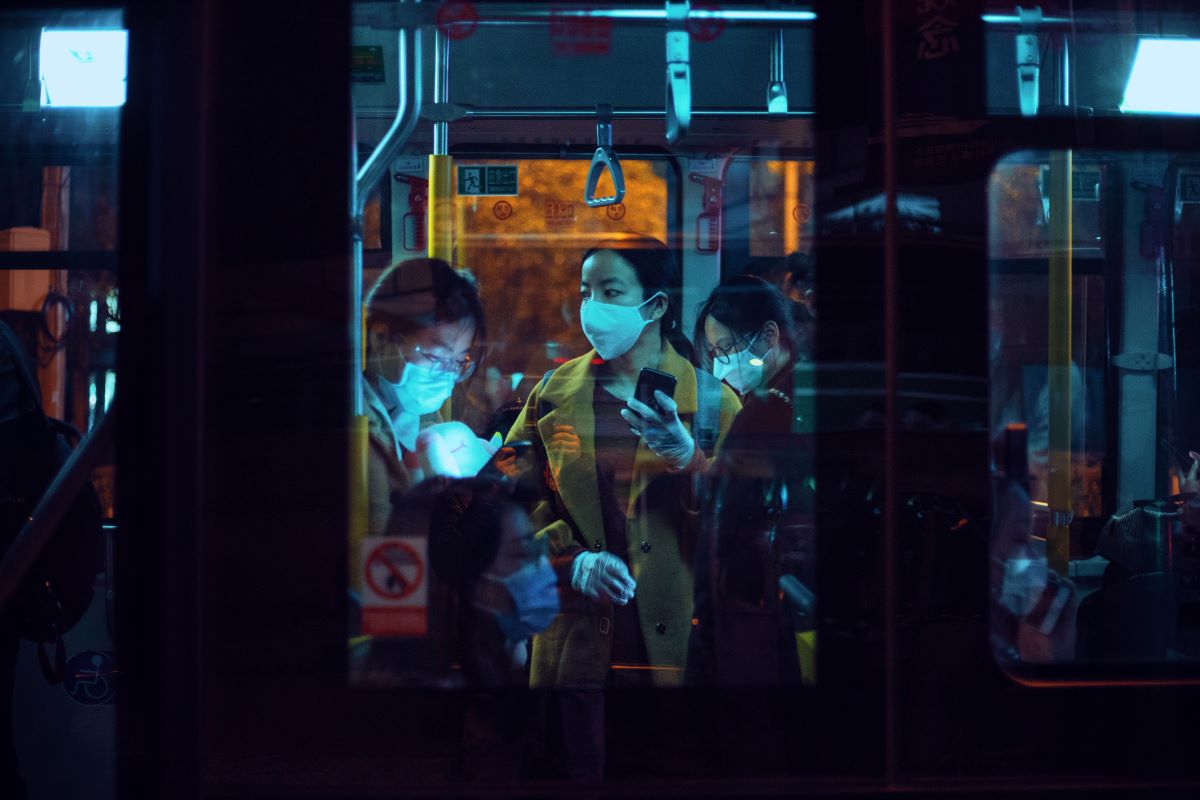 Keeping Safe in Public Transport
From the trends above, we can gather that the safety of public transport depends on the commuters more than the transport itself. Local governments and public transport companies of course keep their vehicles disinfected, and have installed barriers on seats to allow physical distancing. But only commuters can make those measures effective. As long as we wear masks, distance ourselves, clean our hands before touching surfaces, and follow the rest of the health protocols, we can minimize the risks of every commute.
We should also consider cycling or walking because open outdoor air spreads viruses slower. Plus, it guarantees social distancing and strengthens our legs, too.
Personal conveyances are definitely a safer alternative as well, but have environmental costs. If everyone chooses to drive or be personally chauffeured, we'd only congest the roads more and emit carbon dioxide.
So aside from keeping ourselves and our fellow commuters healthy, let's consider the environmental effects of our transport choices as well. Public transport can only do so much; at the end of the day, people are the ones responsible for their own and their community's health and safety.